The first daughter of Indonesia's wedding will be a grand event with 8000 invitation. The marathon wedding will be organized in Surakarta city the hometown of President on central Java and in Medan city, the house of the groom family, Northern Sumatra. invitations were sent along with coupons for souvenirs, several Quranic verses and a printed location map.
"The invitations are ready, half of which have been sent. If the invitations are ready, that means other preparations are complete. The wedding preparation is 100 percent complete. The next thing will be the execution," said Gibran Rakabuming, the wedding's spokesman who also President Jokowi's eldest son.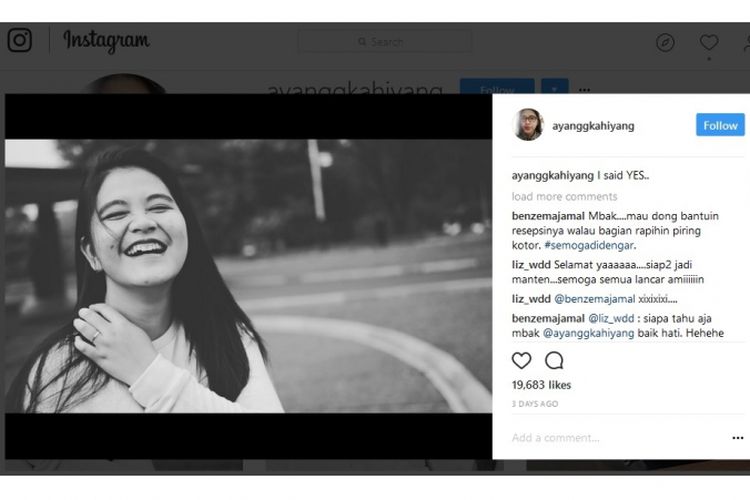 "[The guests] will get batik-patterned glass boxes as souvenirs," Gibran said, adding that the souvenirs were made by Risang Aji Art Glass owned by glass craftsman Mintorogo in Surakarta.
In the ijab kabul (Islamic version of holy matrimony) procession, Vice President Jusuf Kalla will be the bride's witness, while Coordinating Economic Minister Darmin Nasution will be the groom's. Surakarta mayor FX Hadi Rudyatmo will give the welcoming remark.
The reception will be held at the Graha Saba Buana in Surakarta, Central Java, on Nov. 8. The daughter of President Joko "Jokowi" Widodo, Kahiyang Ayu, is counting the days as her wedding to Bobby Afif Nasution is fast approaching. About 8,000 invitations have already been posted.
Six gold-decorated chariots will be used by the couple and their families during the event. Four of the chariots belong to Surakarta's mayor and the rest belongs to Jokowi. Three chariots will start the ride from the bride's family home to the wedding venue, while three others will arrive from the Alila Hotel where the groom's family is staying.
---